"A photographer gets people to pose for him. A yoga instructor gets people to pose for themselves."
Terri Guillemets
Sue's Class/Retreat Schedule:
Sue teaches at the following locations and times:
Gardner Senior Center/Chair Yoga & Easy Movements:
Donation based classes
Monday 8:00am-9:00am(Gentle Chair Yoga)
Tuesday 8:15am-9:15am (Serenity Chair Yoga)
Fridays 10:00 a.m.-11:00a.m.(Gentle Chair yoga)
Fridays 11:00a.m-12:00p.m. (Easy-movements)

Winchendon Senior Center
Wednesdays 10:30am-11:30am

Templeton Senior Center
Thursdays 10:00am-11:00am (Chair Yoga)

Retreats
Stay Tuned for 2019 Retreats!
Props (yoga mats, blocks, straps, blankets and bolsters) will be provided to help you ease into the steady edge of each pose. Or please feel free to bring your ow
n.
Fees:
Please contact Sue directly for the fee schedule.
Fees may vary.
Classes are subject to change. ***Please visit this website or Metta Yoga with Sue's Facebook page for any extreme weather or Holiday cancellations/changes
***
Powered by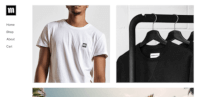 Create your own unique website with customizable templates.